Welcome to Letsimage.com
If you like to spend a good proportion of your time in strange camera-holding positions, then thats awesome! If you also like to go further and create your own world in Photoshop, then this is the place for you. I
share this passion
and show you how I use Photoshop to edit my images. I will also show you some quick tips, leaving out any big speech around it.
I hope you enjoy as much as I do - I will keep it coming, and I suggest you do the same hehe.                                                                                                                                                                             
Phillip
.
My favourite image tutorials!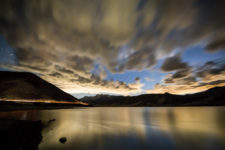 How to Use Photoshop to Edit Your Night Landscape Images – Example: Lake of Reflections Welcome back! As I did not have the chance to post every week the last month, it is now time to step up the game again! Being in America right now, I can promise you…
There is always more to come!
I hope some of my processing examples and quick tips were useful to you! Feel free to ask me any question, just write in the comment section of any post. If you like the videos, make sure to also subscribe to my youtube channel, it'd be great support. Catch ya later.