My Favourite Photoshop Tutorials!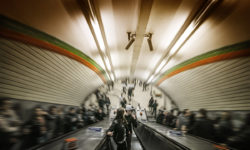 How to Work with Blurry Images in Photoshop – Example: The Watched Way | Photoshop Tutorial Welcome back! Today is gonna be a quick one – you know when you are out and about and you do not really have the chance to adapt your camera settings before taking a shot? This happens to me all the time, and I am always wondering later why the shot is not great. Well, it makes sense of course, but I am ending up throwing away 80% of these shaky and blurry images. BUT, sometimes, there is one image out of 10 that…
There is always more to come!
I hope some of my processing examples and quick tips were useful to you! Feel free to ask me any question, just write in the comment section of any post. If you like the videos, make sure to also subscribe to my youtube channel, it'd be great support. Catch ya later.