My Favourite Photoshop Tutorials!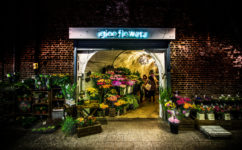 Using Photoshop to Process your Images – Example: Igloo Flowers London is a busy place! And when I say busy, I mean its just so big – every time I turned, I got lost somewhere. So I ended up in those tunnels (god knows where) and wasn't able to find an exit for quite some time. Looking back, it was quite nice to get lost a little – at least I found this neat little flowers shop like a stamp in a super flat and boring brick wall. I loved how the colours of the flowers just made such a…
There is always more to come!
I hope some of my processing examples and quick tips were useful to you! Feel free to ask me any question, just write in the comment section of any post. If you like the videos, make sure to also subscribe to my youtube channel, it'd be great support. Catch ya later.