My Favourite Photoshop Tutorials!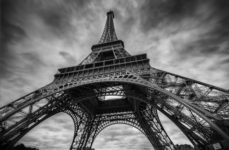 While I was in paris, I took (one of many) Eiffel Tower images – thats what I ended up with: The original Image (as it was a HDR, this is the 0 exposure version) looked like this: When I took the image, I was thinking straight away on black and…
There is always more to come!
I hope some of my processing examples and quick tips were useful to you! Feel free to ask me any question, just write in the comment section of any post. If you like the videos, make sure to also subscribe to my youtube channel, it'd be great support. Catch ya later.