So this one was an easy one, were I was super happy with the outcome! The final Image looks like this (see more like this):

I took this one in Phoenix Park, the biggest green space in Dublin. Its an HDR, but the original 0 exposure image looked like that:

I guess there are people which might like the colour version more – I didn't too much. So thats how I made it to my liking:
As with most of my HDR images (see my introduction to HDR images) I used Photomatix to create a version where I saw the clouds and the grass nicely. I didn't mind about the colours too much as I thought on black and white all along. After getting my HDR version, I loaded this one and the 0 exposure as layers into photoshop. I checked if there is anything I like more about the original than the HDR, but in this odd case there wasn't – delete the original. I used the normal black and white adjustment to get rid of the colours and removed (in the same adjustment) all the cyans from the image. Doing that created most of that super dramatic sky I was looking for:

The rest was a peace of cake:
I copied the resulting layer 3 times and increased the contrast drastically for the top one. I then brought up a normal one and used layer mask and brush to merge the nice cloud version with the new nice grass version. Finally some more general contrast and thats it!
Tip: Noise in an image… is just annoying. Sometimes it looks cool, but in this case I really didn't want it. To get rid of it in an easy case like this:
Double your final layer, blur the top one using gaussian blur (as much as you need, hehe). Then bring the normal one to the top and use layer mask and brush to bring the nice smooth sky version to the top. Personally, I recommend Noiseware, but you're gonna have to spend some dollar on this one. But its pretty amazing, hehe.
If you like my images, have a look at my portfolio!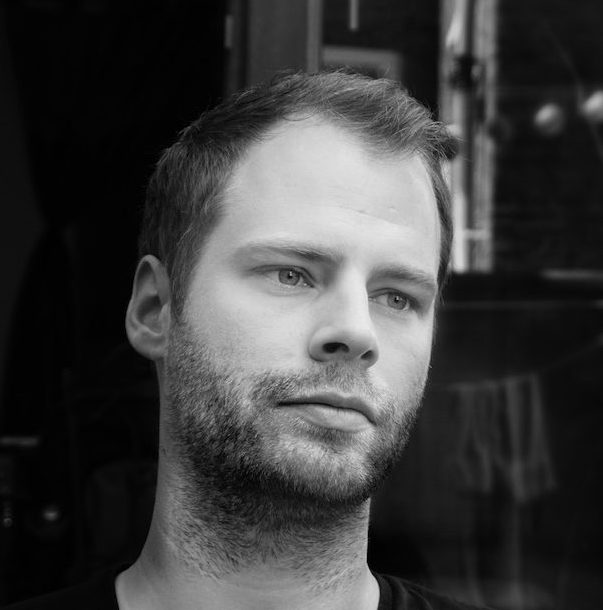 Phillip is a Dublin-based travel photographer that specialises in HDR Photography. His colourful and fantastic twist can be seen throughout the complete portfolio.