Welcome back! After some pause due to the damn virus and related travel restrictions, it is now possible to get – at least somewhat – out there again! This time, our photo takes us to Salzburg, a beautiful little city in Germany.
If you are somewhat familiar with Aurora HDR, you may be thinking – why is he using an HDR software to work on a night image? Often it's the case that an HDR software might over-process the image, and most people would just drop the image into Photoshop in the first place. Well, I actually use Aurora HDR for single-image night 'HDRs' quite often – simply because the photo comes out as relatively evenly processed. The brights are not too bright, the darks not too dark; its just a great place to start the editing journey!
So, here we are once more, enhancing an otherwise relatively blant night photo. The whole thing is rather fast – some basic edits, a vignette, some colour contrast and we are done. Tag along for this quick edit and see if you can enhance your own photos with Aurora HDR – even single photo night edits!
Here is the before /after image of today's editing example: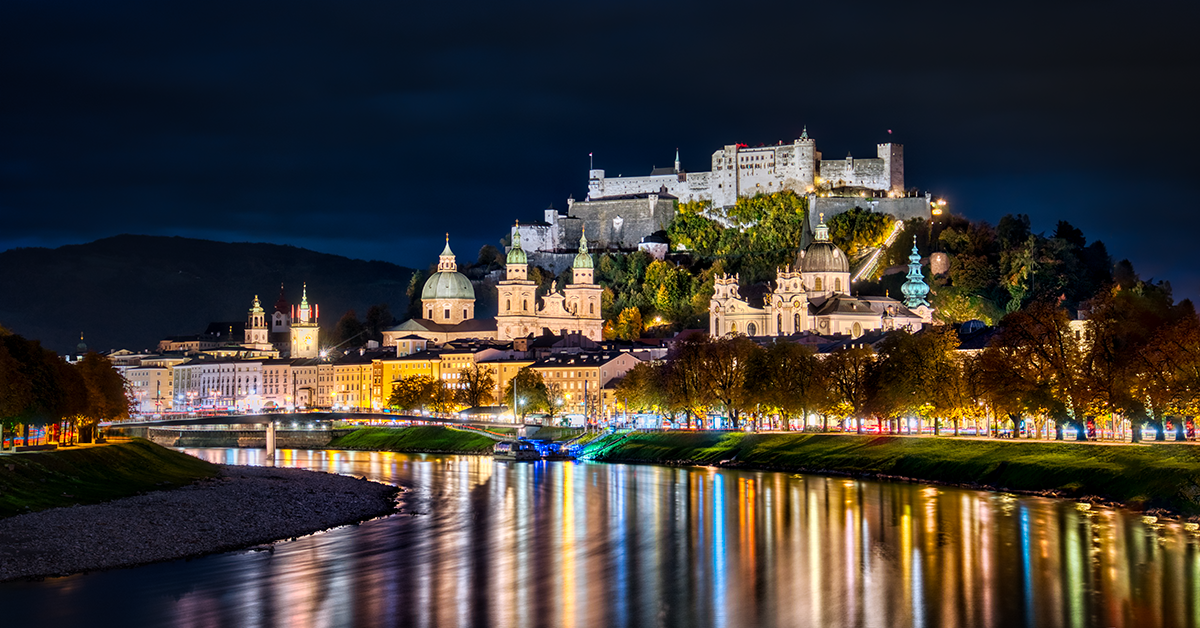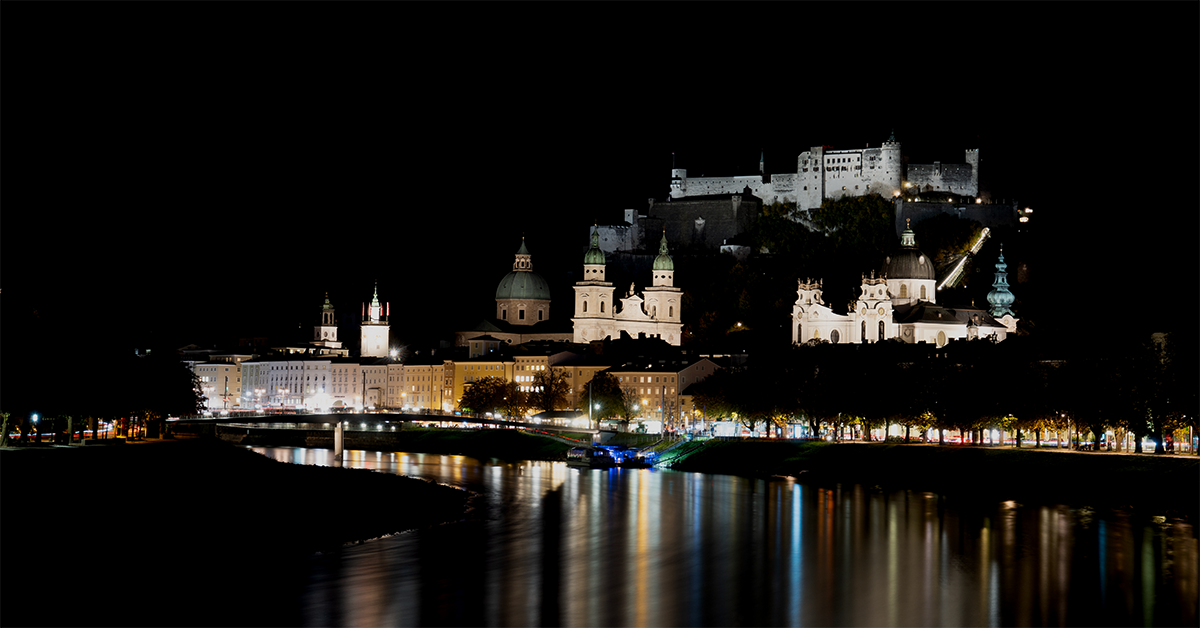 For those of you that are on a learning journey and have just started learning about HDR photography – check out my complete (obviously free) HDR guide here. More specifically, if you need a deep dive into the Aurora HDR software, this is your guide.
I will likely upload another version of this photo/video soon, the only difference being that it was edited in Adobe Photoshop. Ultimately it doesn't matter what software you've got, simply how you use it!
Phill