My Favourite Photoshop Tutorials!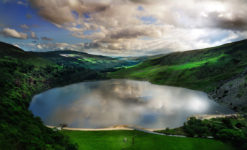 This is big! And when I say big, I mean it. In fact, I needed several hours to create this image and there was no way to write that down with screenshots. So, here we are on youtube for 40 min for a change – which is even better! See exactly what I do and how I do it and then do it yourself! This image shows Lake Guinnes, a fantastic lake next to Dublin in Ireland. I used HDR techniques to create this image (whats HDR?) and used then layers in photoshop to create some magic (whats layers, you…
There is always more to come!
I hope some of my processing examples and quick tips were useful to you! Feel free to ask me any question, just write in the comment section of any post. If you like the videos, make sure to also subscribe to my youtube channel, it'd be great support. Catch ya later.