Get Started - A Random Selection of Photoshop Tutorials: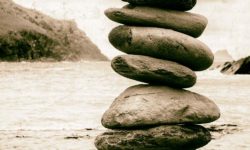 How to Create an Old Photo Effect in Photoshop – Example: Old Stones | Photoshop Tutorial This image is from the south of Ireland, a place called the ring of Dingle – an area that I regularly travel to for some days because the landscape is just so0 much different from the Dublin area. We do not really have mountains, just some hills, and the south is full of awesome landscape. For this image in particular, I didn't actually have to do much. I arrived at a small beach just off the road and found the stones stapled in this way…
There is always more to come!
I hope some of my processing examples and quick tips were useful to you! Feel free to ask me any question, just write in the comment section of any post. If you like the videos, make sure to also subscribe to my youtube channel, it'd be great support. Catch ya later.