My Favourite Photoshop Tutorials!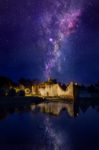 How to Add Stars in Photoshop – Merlins Home| Photoshop Tutorials Welcome back to the next of my Photoshop tutorials! Recently, my buddy Shane and I went on a road trip through the south of Ireland for a long weekend. It has been a super long Saturday and an even…
There is always more to come!
I hope some of my processing examples and quick tips were useful to you! Feel free to ask me any question, just write in the comment section of any post. If you like the videos, make sure to also subscribe to my youtube channel, it'd be great support. Catch ya later.