My Favourite Photoshop Tutorials!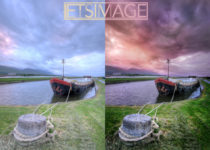 How to Change Color in Photoshop – Tied To No End | Photoshop Tutorials Welcome back to another one of my Photoshop tutorials. Today, it is all about changing the paint in Photoshop! I found it quite pleasing to bring some mad colors into a sky and make it look like a magical and not necessarily real scene. This picture of a tied up boat in the south of Ireland was just perfect for this. This is an HDR image – if you haven't heard about this up until now, read this to get started! Remember, if you like the…
There is always more to come!
I hope some of my processing examples and quick tips were useful to you! Feel free to ask me any question, just write in the comment section of any post. If you like the videos, make sure to also subscribe to my youtube channel, it'd be great support. Catch ya later.